Please Mr. Panda [PDF] Download Now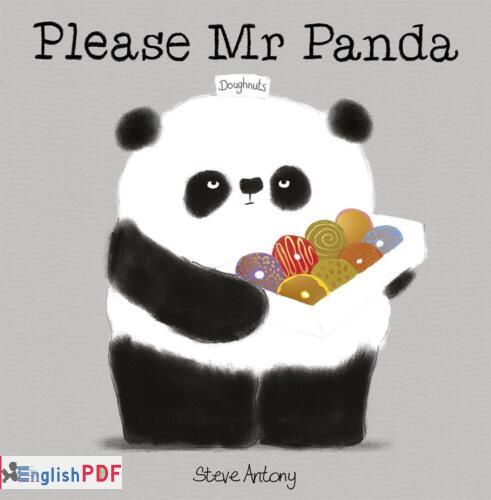 Since his 2014 debut, multi award-winning author-illustrator Steve Antony has so far written and illustrated 18 picture books and sold over one million copies worldwide, and 7 of his titles have been nominated for the Kate Greenaway Medal.
Please Mr. Panda [PDF] Download Now
His Mr. Panda series has sold over 700,000 copies worldwide and was recently optioned for TV by Magic Light Pictures. His highly acclaimed The Queen's Hat (the first instalment of the Queen Collection) was adapted into a musical concert by the London Symphony Orchestra and won the Evening Standard's Oscars Book Prize. His Queen's Hat inspired Shaun the Sheep statue raised £15,000 for the Wallace and Gromit Children's Charity.
He plays an active role in his local community as Patron to Swindon Libraries Children's Services and recently designed their library card. He is an Ambassador for The National Literacy Trust , an active supporter of Beanstalk and a vocal advocate for more incidental inclusiveness in children's literature, having written several articles on the subject.
Please Mr. Panda [PDF] Download Now
Through his art, Steve has helped raise thousands for various UK charities including My AFK, BookTrust, Willow Foundation and Wallace and Gromit Children's Charity.Steve's studied at Anglia Ruskin University after taking voluntary redundancy from a Swindon call centre. Steve was part-raised in New Mexico and now lives in Swindon UK with his husband and cat.