Walden Or, Life in the Woods [PDF] Free Download
Walden; or, Life in the Woods) is a book by American transcendentalist writer Henry David Thoreau. The text is a reflection upon simple living in natural surroundings.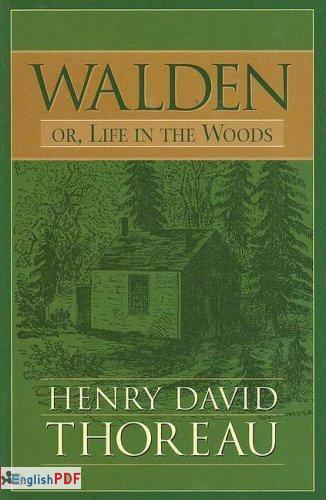 The work is part personal declaration of independence, social experiment, voyage of spiritual discovery, satire, and to some degree a manual for self-reliance. Walden details Thoreau's experiences over the course of two years, two months, and two days in a cabin he built near Walden Pond amidst woodland owned by his friend and mentor Ralph Waldo Emerson, near Concord, Massachusetts.
Walden Or, Life in the Woods [PDF] Free Download
Thoreau makes precise scientific observations of nature as well as metaphorical and poetic uses of natural phenomena. He identifies many plants and animals by both their popular and scientific names, records in detail the color and clarity of different bodies of water, precisely dates and describes the freezing and thawing of the pond, and recounts his experiments to measure the depth and shape of the bottom of the supposedly "bottomless" Walden Pond.