Get A Practical English Grammar by Thomson and Martinet at EnglishPDF:
A Practical English Grammar PDF is a grammar reference, published originally back in 1960 by Audrey Jean Thomson and Agnes V. Martinet.
A Practical English Grammar (Exercises 2) is a book that explains grammatical forms and structure.
It is considered amongst the classical grammar reference books.
A Practical English Grammar PDF's Cover: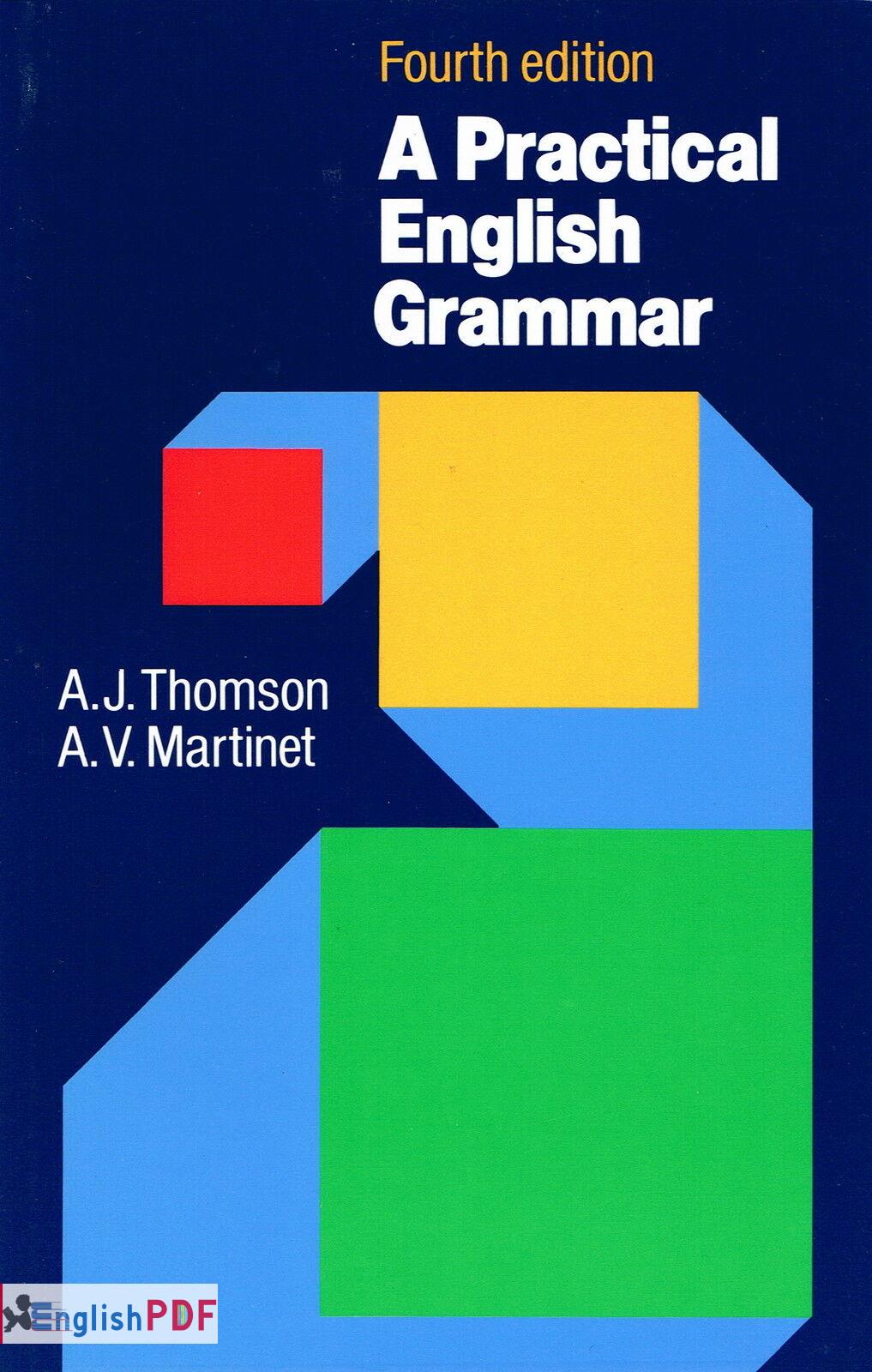 The book contains a lot of useful information and can be used as a reference book by both teachers and students with an intermediary English level up to the advanced skills.
A Practical English Grammar PDF also contains multiple examples of grammatical structures and forms with crystal clear explanations making it extremely practical to use.
What's more amazing about this book is how well organized it is, this allows for easy navigation between the different sections of the book, which in its turn offering an unparalleled efficiency.
The exercises that figure in this book get increasingly difficult going from easy to moderately difficult and finally going up to difficult tasks that require being familiar with English grammar.
What's interesting is that the exercises, provided by this book, emphasize the areas in which students usually find difficulties.
A Practical English Grammar is recommended both for self-study and for revision.
GET A Practical English Grammar PDF for Free by EnglishPDF.
EnglishPDF: The Free Ebook's Hub
| | |
| --- | --- |
| Title | A Practical English Grammar |
| Author | A.J. Thomson and A.V. Martinet |
| Edition | Oxford University Press |
| ISBN | |
| Pages | 378 |
| Rating | |