Get Oxford's English For Travel PDF Book + Audio CD Download at EnglishPDF:
Oxford's English For Travel PDF is an English course/manual, written by John Eastwood back in 1980.
This book is made especially for people who are traveling to an English-speaking country, and for people who aim to chase a career in tourism.
In addition to Oxford's English for Travel PDF book, we offer you an audio CD that'll help you achieve your purpose quicker.
Want to Learn English Grammar Too? Here you Go!
English for Travel PDF's Cover: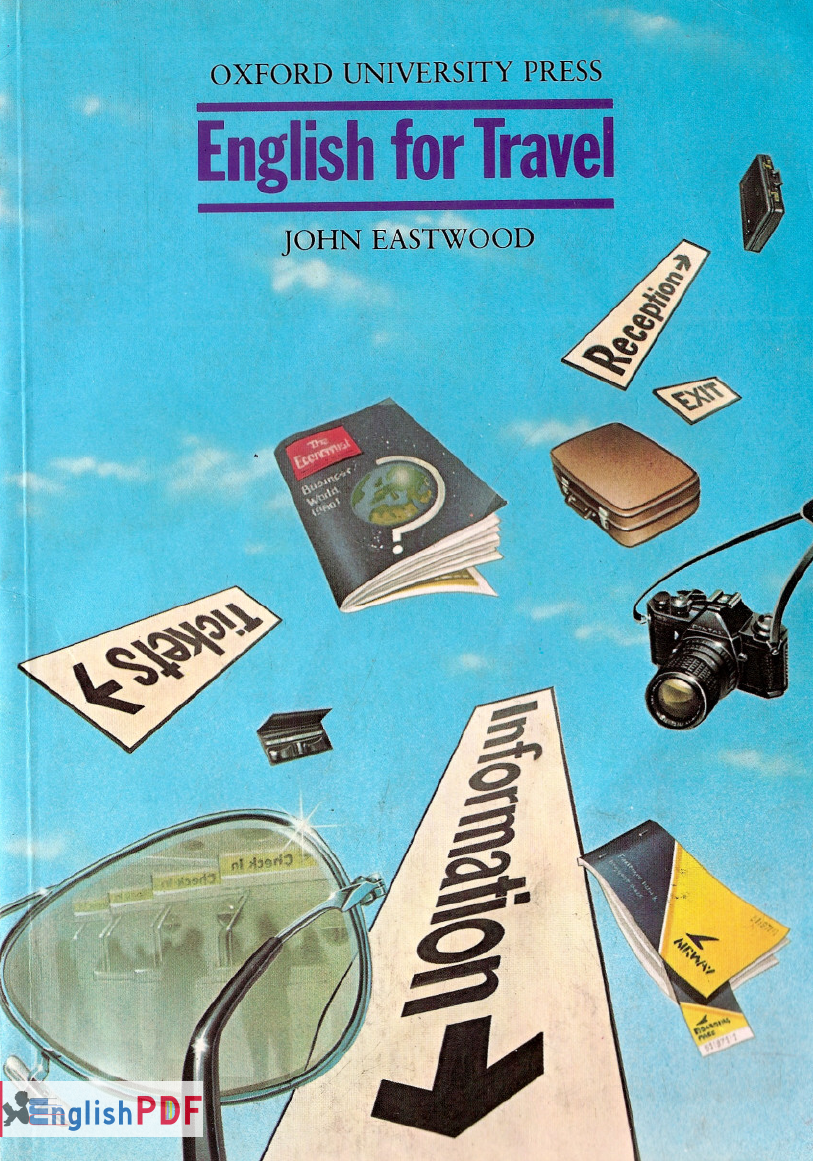 Traveling abroad can be a bit intimidating, the language barrier alone can be quite a headache to deal with, this is why we recommend this book for you.
English for Travel PDF is a handbook, written by John Eastwood, for people who want to have a practical amount of knowledge in English either for touristic reasons or for personal ones.
This book does require a small amount of familiarity with English seeing as how it doesn't cover most of the basics.
Learning English with this book can either be done by yourself in the comfort of your own home or with the assistance of a teacher who will find it particularly easy to use because this book contains a teacher's guideline for use in a classroom.
English for Travel PDF also contains cassettes that will help you strengthen your ability to communicate with natives, it will also enhance your learning experience.
How to Use the manual:
The course is in 11 units, each about a different aspect of travel — 'Asking about travel 3 , 'At a hotel 3 etc. It is best if you work through the units from 1 to 1 1. If you already know a lot of English, you can leave out some units and do only those that you are most interested in or that are most useful to you. However, a lot of things in the course (e.g. how to ask questions) can be used in different situations, and so it will normally be best for you to work through the whole course.
Instructions for using the material are given in each unit of this book and on the cassettes. But here is a list of the parts of each unit with suggestions as to how they should be used.
Dialogue
Keywords
Using the language
Listening for information
Reading for information
Customers who download Oxford English For Travel also download: Oxford guide to English grammar.
Download Oxford English For Travel PDF By John Eastwood.