Online book : The Audacity of Hope PDF
The Audacity of Hope is Barack Obama's call for a new kind of politics a politics that builds upon those shared understandings that pull us together as Americans. Lucid in his vision of America's place in the world, refreshingly candid about his family life and his time in the Senate, Obama here sets out his political convictions and inspires us to trust in the dogged optimism that has long defined us and that is our best hope going forward.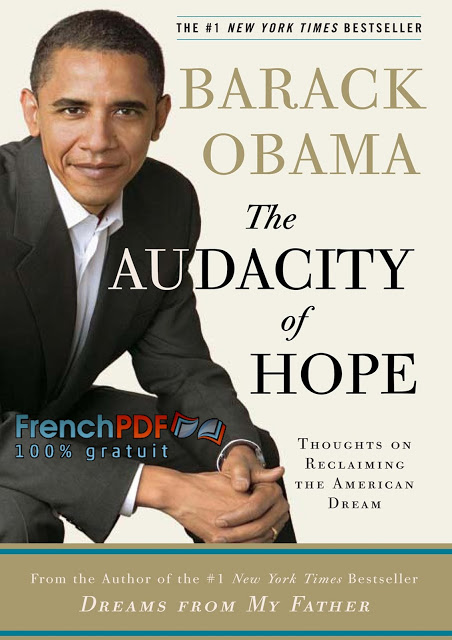 Prologue The Audacity of Hope by Barack Obama
The Audacity of Hope: Thoughts on Reclaiming the American Dream : IT'S BEEN ALMOST ten years since I first ran for political office. I was thirty-five at the time, four years out of law school, recently married, and generally impatient with life. A seat in the Illinois legislature had opened up, and several friends suggested that I run, thinking that my work as a civil rights lawyer, and contacts from my days as a community organizer, would make me a viable candidate. After discussing it with my wife, I entered the race and proceeded to do what every first-time candidate does: I talked to anyone who would listen. I went to block club meetings and church socials, beauty shops and barbershops. If two guys were standing on a corner, I would cross the street to hand them campaign literature. And everywhere I went, I'd get some version of the same two questions.
"Where'd you get that funny name?"
And then: "You seem like a nice enough guy. Why do you want to go into something dirty and nasty like politics?"
I was familiar with the question, a variant on the questions asked of me years earlier, when I'd first arrived in Chicago to work in low-income neighborhoods. It signaled a cynicism not simply with politics but with the very notion of a public life, a cynicism that—at least in the South Side neighborhoods I sought to represent—had been nourished by a generation of broken promises. In response, I would usually smile and nod and say that I understood the skepticism, but that there was—and always had been—another tradition to politics, a tradition that stretched from the days of the country's founding to the glory of the civil rights movement, a tradition based on the simple idea that we have a stake in one another, and that what binds us together is greater than what drives us apart, and that if enough people believe in the truth of that proposition and act on it, then we might not solve every problem, but we can get something meaningful done. The Audacity of Hope: Thoughts on Reclaiming the American Dream.
Customers who Download The Audacity of Hope: Thoughts on Reclaiming the American Dream also download: The Psychology of Selling Life Insurance in PDF by Edward. K. Strong
The Audacity of Hope by Barack Obama Review:
This book was such a refreshing perspective on the changes in American politics. This was written by President Obama in 2006, while he was still a Senator for Illinois. He discusses the internal struggle to unite Washington while trying maintain a normal life in raising his children and keep his marriage strong. Despite how you feel about President Obama and his policies, this book will provide you an honest insight into his train of thought that really makes you wonder if every politician goes through the same sort of battle within themselves.
Here are some extracts from The Audacity of Hope PDF: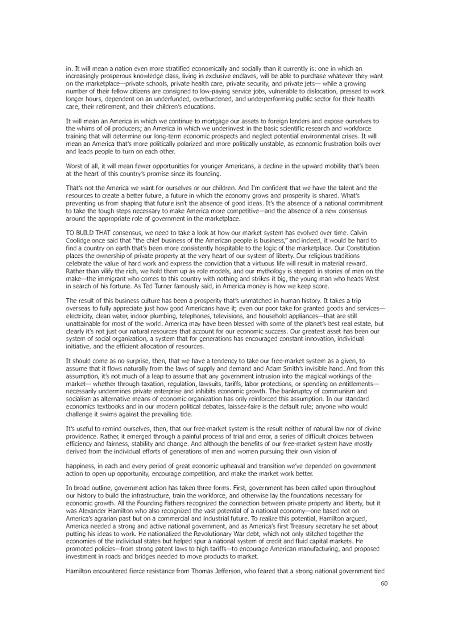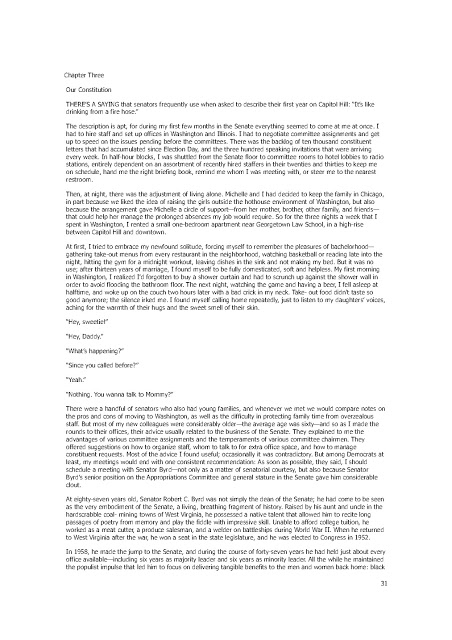 Quotes from The Audacity of Hope: Thoughts on Reclaiming the American Dream :
"I believe in evolution, scientific inquiry, and global warming; I believe in free speech, whether politically correct or politically incorrect, and I am suspicious of using government to impose anybody's religious beliefs -including my own- on nonbelievers."
"We think of faith as a source of comfort and understanding but find our expressions of faith sowing division; we believe ourselves to be a tolerant people even as racial, religious, and cultural tensions roil the landscape. And instead of resolving these tensions or mediating these conflicts, our politics fans them, exploits them,and drives us further apart."
Details about The Audacity of Hope PDF
 Book Title: The Audacity of Hope: Thoughts on Reclaiming the American Dream
 Author: Barack Obama
 Category: EnglishPDF. Online books .
 Genre: Biography, Sociology
 Collection: The Audacity of Hope
 Pages: 140 Pages
 Size: 4 Mo
 Edition: Crown Publishers
 ISBN: 978-0307455871
by Barack Obama.